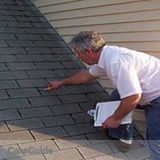 Al R
Insight Property Services Quality roofing repairs, coatings, tune-ups, and Inspections.
Roofer in Van Nuys, California
Here at Insight Property Services or I.P.S. We provide professional level Roofing repairs, Roof coatings, Roofing inspections, Tarp service, and our specialty, Roofing Tune-ups. Maybe you find yourself saying I just have few missing shingles, or my roof is a thirty year roof that's 15 years old. Yet you call the CON-tractors only to be told you need, you need a new roof. Here's the truth, if you do some maintenance on your roof, it will last a lot longer then if you don't. Regardless of roof type it can have years added to its life, by having the vents/vent pipes and flashings revealed and painted. Any missing or damaged roofing materials replaced, and a quality roof coating applied. Shingle and tile roofs, should have a Acyrilic roof coating, in either clear or colored. Metal roofs should be coated when they begin to peel or rust, with a asphalt primer, and a DTM (Direct to Metal) coating. Give us a call if you just need a little more time with out leaks, or feel that your roof should last another decade. We'll give you a inspection, take pictures and, if needed give an exact quote. Or we'll just tell you hey your roof is to far gone, get bids on a new roof. We'll even be happy to refer a contractor to you.
Share This Profile
Find Roofer in Van Nuys, California
More in Van Nuys, California