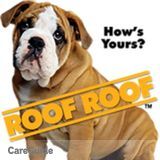 Dustin S
Professional Roofer; 15+ Years Experience in Residential & Flat Roofing; Wages Hard to Beat & Free Bids!
Roofer in Fond Du Lac, Wisconsin
Are you in need of a new roof? Is your roof leaking? Are you looking for great craftsmanship at an even greater price? I am looking for any roofing jobs you need done! I have 15 years experience in residential and flat roofing. (I also do metal roofing, hot tar roofing, rubber roofing, etc.) If you would like a free bid on a needed job or repair, please contact me and I will gladly come and take a look at it. Rates are hard to beat! When emailing, calling, and/ or texting please leave a message for Dustin or Jennie with a name, phone number, and a detailed regarding of what you need done and I will get back to you. Please give me 1-3 days to respond to requests unless in an urgent situation, whereas someone will try to contact you as is necessary. Although I am a full time roofing contractor, if you have a specific time or day you prefer I call, please explain when leaving a message and I will do my best to accommodate it. In order to further expedite your needs, it is recommended you be as detailed as possible, with what information you know, when leaving a message (i.e. Location? What you need done? Approx. square footage? How many layers you believe the roof is? Any information/ concerns you feel pertain to the situation, etc.) I am located in Fond du Lac but do travel within reason. Please feel free to ask about location jobs. I also frequently roof in the Milwaukee area. Thank you! I am also experienced in siding, gutter installation (rehang, guards, removal, cleaning), drywall, window installation and removal, carpet laying, tiling, misc. flooring needs, home building, and small and large repair jobs, etc. (See 'Handy Man Looking for Work' posting if needing other work done or contact me, as I am skilled in many other constructing needs.)
Recommendations
Jennifer Hanna
Dustin Spinnato is one of the hardest working roofers I have ever met. He puts customer's needs above his own and exceeds any expectations I would ask for in a professional roofer. He deserves more than he asks for. You will not be sorry.
Karen Hanna
I recommend Dustin S as a roofer
Share This Profile
Find Roofer in Fond Du Lac, Wisconsin
More in Fond Du Lac, Wisconsin