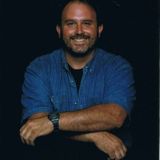 Steven J
I am looking for experienced roofers.
Leander, Texas
Last seen over a week ago
Want to be hired by Steven?
Roofer Job in Leander, Texas
I am looking for a roofer who has a truck, tools, experience, and a cell phone. I am looking for a roofer who can schedule me in for a job and then show up for that appointment on time. I am looking for a roofer who is an independent contractor and has other jobs and is not just looking for a job with only one company but can keep a schedule with other companies and not break his appointments once made. I want an independent contractor who is trying to build a business. I can schedule jobs in advance but I need to know that you are dependable and will show up. Many jobs can vary in what the customer is willing to pay, so I will need to know in advance what you want to make, what would be the ideal money to make, and what you would be willing to make if the jobs weren't paying as much. I always try to get the best money for my guys who are really worth it because we all need to make good money!, but sometimes I get an offer for a job and it is not paying as good as others and I need to know ahead of time if I will take this job and so it is good to know where people are at and what they need to make. I am really not interested in working with roofers who have personal problems they take to work with them. If you have a drug or alcohol problem don't waste your time contacting me. If you have domestic problems that cause you a lot of problems you might want to make sure you have it under control first, If you have personal financial troubles you need to let me know up front - if it is hand-able then we might go forward. But what I don't want is surprises, so honesty and communication is a big plus point! If you are a good fit with my company, you are dependable, you work hard, you get lots of work done quickly, and do excellent quality work I can assure you I will take better care of you then most. I have put over 15 to 20 people into business for themselves! I can definitely help you succeed in your business. If you think you are the right person to work with me respond to this add and lets talk, lets meet, lets work together on a few jobs so I can see what you can do and then lets build a relationship so that we can both do well! I am really looking at building a relationship with the right people, I am not interested in hiring a guy just for a job and then move on to another one. I would rather spend my time with someone who wants to make hundreds of thousands of dollars with over the next 10 years, and not someone who just want to make a few quick bucks and move onto the next company. If we make it this far you also have to be willing to learn and improve so that you can expand your business and do well in your life. I want people who are not dedicated to loosing and having problems. If you make it this far I have 35 years in the construction and roofing industries. I have learned from the best, I have run hundreds of guys, I have trained hundreds of guys, I have made lots of money, and I have seen the pitfalls and where people loose. I think if you made it this far we might do good together! Give me a call, and text to 512-767-... and email me some info about you and your experience. If you have other experience as well as roofing that could be valuable. Let me know about it we might be able to expand on it. Email me at ...@gmail.com.
---
Required Experience
Want to be hired by Steven?
---
Services Needed
---
Similar Profiles Nearby
Near Leander, Texas

Cordelia B
Hail & storm damaged roof


Joe R
Experienced Roofing Crews Needed
Find Roofer Jobs in Leander, Texas
Want to be hired by Steven?
Similar Profiles Nearby
Near Leander, Texas

Cordelia B
Hail & storm damaged roof


Joe R
Experienced Roofing Crews Needed